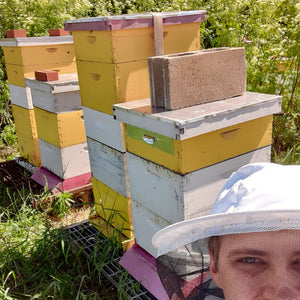 32 ounces of fresh harvested raw honey from the hives located on our organic farmland. Predominantly clover-fed spring honey is deliciously sweet. This honey is spun, but never heated above body temperature.
Packaged in a reusable BALL® 1-quart wide-mouth glass jar.

Due to high demand on our honey, product may be back-ordered at certain times of the year. You will be notified when your honey is shipped or available for pickup.