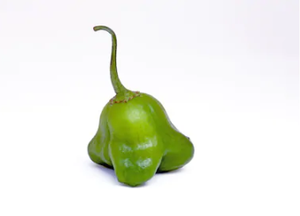 Native Region: Brazil (domesticated in Europe) 
These c. baccatum peppers produce a multi-lobed hat-shaped pepper (Chapeau means hat, or cap), classified accession PI 497974. Originally believe to be imported to Portugal in the 1800's, this unique shaped pepper has some mild heat in the core but the "wings" are sweet. 

Price per HALF POUND.